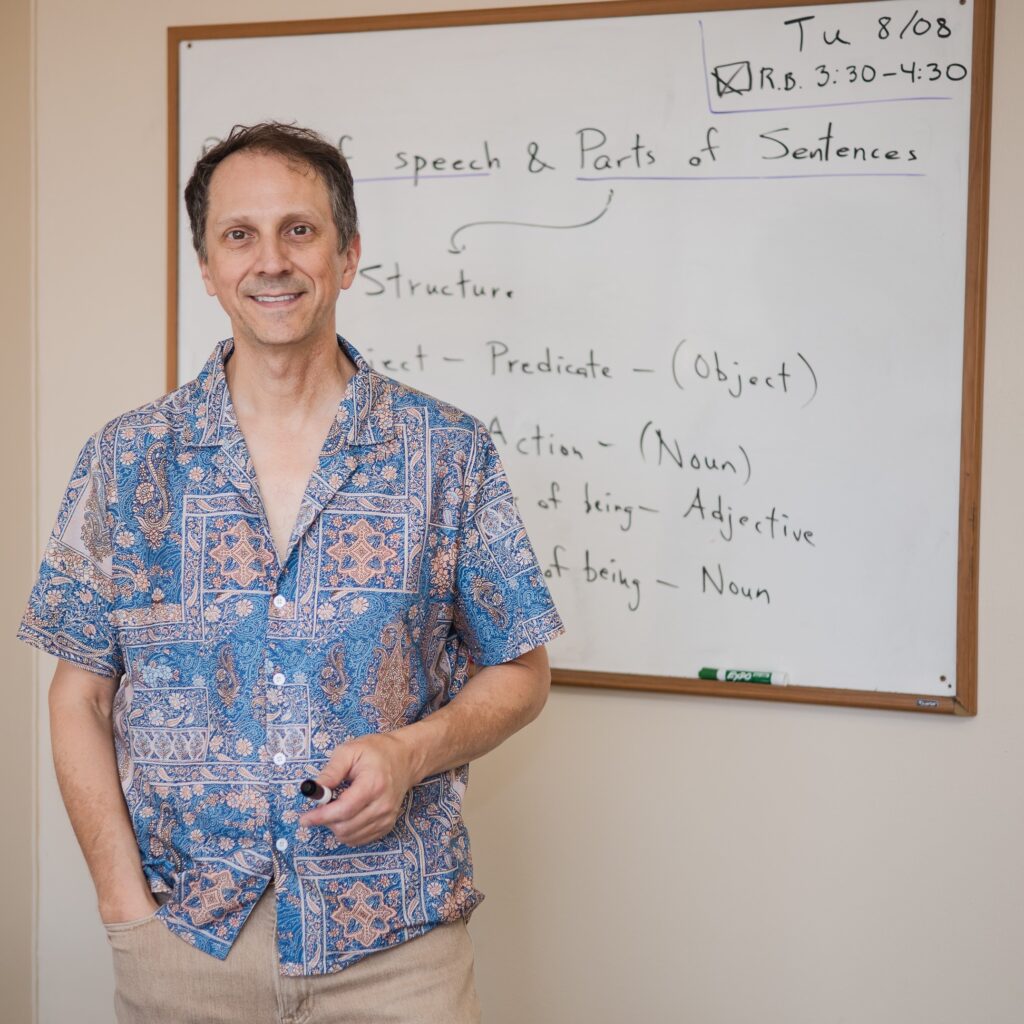 Resume and History
# 1 in high school class
National Merit Scholar
Very first teaching job: SAT prep, 1990
BS With Honors, Applied Math, Caltech, 1993
MS with Regents Fellowship, Engineering Sciences, UCSD, 1996
Teaching and tutoring steadily since 1996
JD, UCLA School of Law, 2003
Member of CA State Bar since 2004
Licensed with US Patent & Trademark Office since 2005
Opened first tutoring office space in 2005. Westside 2005 – 2009, Koreatown 2009 – 2014, back to the Westside 2014
Online since about 2005. "The Math Guy," 2005 – 2010; "nth Degree Tutoring" since roughly 2010, aka "TutorInLosAngeles.com" since 2014
Actively practicing law (mostly patents) since 2009
Twice nominated for teacher of the year, General Studies, FIDM, 2010 – '11
Became fully self-employed in 2013
First 6-week GRE course = 2014
GRE scores = Verbal 166 (96th percentile), Math 170 (highest possible score), Essays 5.5 (98th percentile)
LSAT score = 171 (99th percentile)
GMAT scores = Verbal 47 (99th percentile), Math 51 (96th percentile), Total 780 (99th percentile), IR 7
SAT scores = 800 Math (highest possible score), 780 Verbal (99th percentile) (see score report posted at my SAT page)
ACT score = 36 (highest possible score) (see score report posted at my ACT page)
Accepted to programs at Harvard, Stanford, Berkeley, Brown, Northwestern, and Cornell in addition to the universities I attended.
I have taught at:

The UCLA Extension
Santa Monica College
The LA Community College District
Mt. St. Mary's College
FIDM
El Camino College
Sherwood Test Prep
Boston Education
Southwestern Community College
The San Diego Community College District
Framingham State College (MA)
Bunker Hill Community College (MA)
(and more)

and have tutored for some of LA's most rich and famous families!